The Ecuries are nestled between the glorious gardens of La Fuye and the main château. Completely private, they lie on the perimeter of the 10 acre truffle orchard. The property, as a whole, is surrounded by its own private woodland and sits a stone's throw from the beautiful, historic town of Chinon.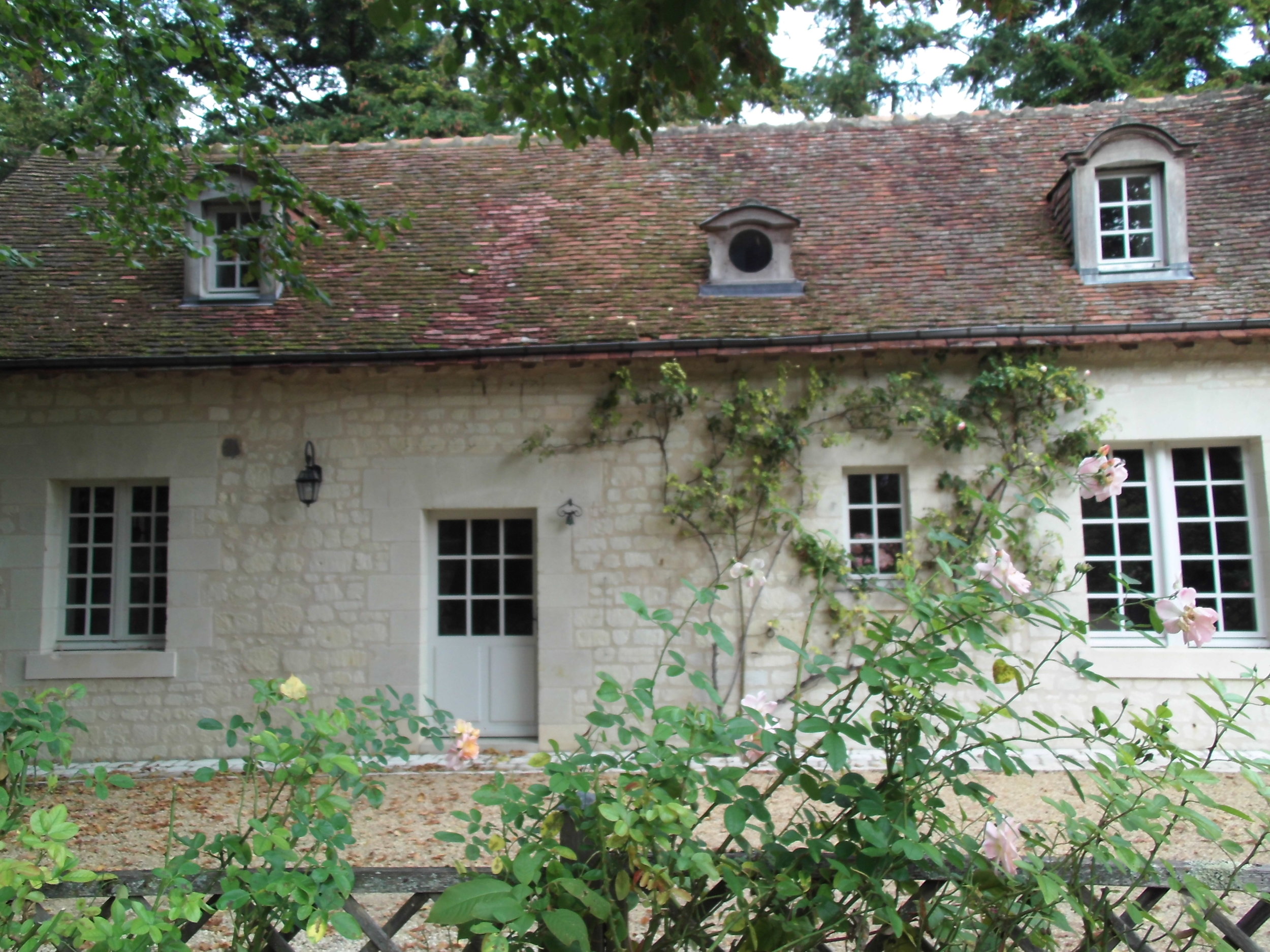 The main house, Château de La Fuye, is a traditional stone manor dating back to the 15th century. High stone walls and exterior fortifications give a glimpse into the building's more turbulent history – formal gardens and rolling lawns are indications of the current, more gentle climate! The Ecuries, where you will be staying (and pictured here with the tile roof), is a charming former stables to the château. Beautifully and traditional restored, it is both comfortable and homely. We hope you will love it!
La Fuye and the Ecuries are a 7 minute drive away* from the cobbled and historic town of Chinon where there is a host of things to do, see, eat and drink. Please visit our CHINON - TO DO page for hints, tips and local know-how. Husimes is the nearest hamlet to La Fuye and shouldn't be overlooked (click here for info and tips on Husimes). Wonderful local walks are also possible, from right outside the drive, including one that takes in eight local châteaux. Don't forget the gentle, meandering Loire en velo cycle path that almost passes the house and is very easily accessible.
* A friendly driver can be arranged to take you to and from town, by special request, if you want to take advantage of the local wine and return home safely - taxis in the countryside are notoriously difficult to find! This is understandably an add-on, chargeable service.
Booking is strictly by email: frog@lafuye.com
This email is checked daily, so do expect a swift response. For an 'emergency' booking - we've all been there - please call +33 7 80 44 75 27‬